Our Haravan Themes
Explore our range of free and paid themes to find the right look and feel for your store. Find inspiration, discover styles, and start building your brand.
We help businesses
Web design, development, and marketing services that improve the online presence of companies in Ho Chi Minh City, Vietnam, and abroad.

Setup Experts
DOKE focus on setting up and launching functional Haravan stores, as well as migrating stores from other platforms.

Design Experts
DOKE focus on building unique, custom Haravan Themes and customizing existing theme templates.

Development Experts
DOKE focus on building private Haravan Apps for online businesses and custom integrations using Haravan's API.
Why Haravan?
Haravan is the best hosted ecommerce platform on the market. With 24/7 support, competitive price plans, advanced reporting, modern and on-trend themes, not to mention continuous updates.
Excellent customer managment system, making managing your orders, customers, products & theme super easy!
Built in SEO means optimisted URLS are already created for you with the added ability to edit the title & meta description.
Dozens of payment gateways available to intergrate straight into your Haravan Store - making accepting payments easy.
A fully stocked app store, full of plugins with additional features to help make your store that extra bit special. From marketing to google shopping, the app store has it all.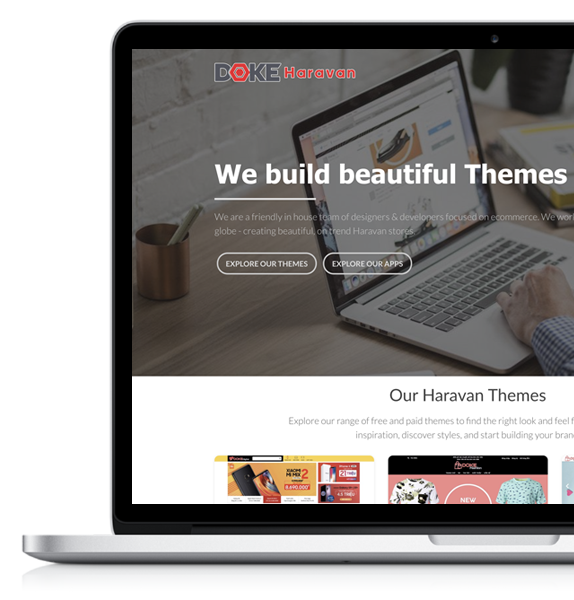 Our partners